Solanki Rajput:
Solanki dynasty of Hindu Rajputs is found mainly in western and central parts of India, they trace their origin to Chalukya Dynasty hence belongs to Agnivanshi Kshatriyas of Bhardwaj Gotra. In year 350 AD, Pulakesin of Chalukya dynasty became the ruler of Vatapi or Badami in modern day's Karnataka.
Solanki Rajputs have ruled the central and western Indian Territory comprising of present day Gujarat and Maharashtra states during 10th to 12th century AD. Solankis have taken the reign from the hands of Chavada dynasty in year 942 AD under the aegis of Mulraj I in this region. We can consider Mulraj I as the founding father of Solanki Kingdom in Saurashtra & Kutch.
Lord Somnath is the family deity of Solanki dynasty. The same Somnath temple which was later ransacked and looted by the Islamic invader Mahmud of Ghazni during the times of King Bhimraj I. 50000 Rajputs have lost their lives during the invasions of Mahumd of Gahzni hence weakening the Solanki power temporarily for some time. Khimaj Mata or Goddess Kshemkalyani is the Kuldevi of Solanki Rajputs.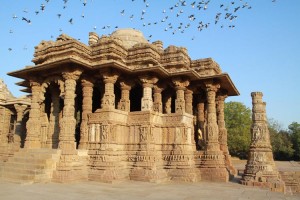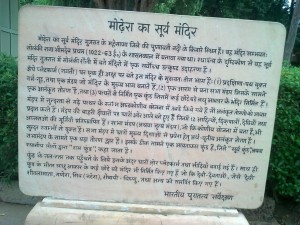 Famous Solanki Rajput Rulers:
The famous rulers of Solanki dynasty were Mulraj I, Bhimdev I , Karandev I, Siddhraj Jaisinh, Kumarpal & Bal Mulraj. The tradition of Sati was also prevalent during the Solanki era; few of their Queens have committed Sati at various points of time during Solanki rule. It was King Karandev I who have founded the city of Karnavati , which was later renamed to Ahmedabad. Raja Kumarpal have rebuilt the Somanth temple which was destroyed during the reign of Raja Bhimdev I. By the time of Bal Mulraj , Solankis have successfully thwarted later Islamic invasion attempts made by Mahmud of Ghori.
Solanki Rajputs have contributed a lot in modern Gujarat's architectural and language development. The name Gujarat was also adopted by Solanki rulers only. Sun temple of Modhera, Somnath (rebuilt by Bhimdev and Kumarpal) & Rudramala Temples were built by Solanki Rajput rulers. Jainism also flourished in the era of Solankis and many Rajputs have adopted this religion of peace.
Solanki Rajput States:
Bansda, Lunawada, Mirpur (Sirohi Rajasthan), Nasvadi, Anhilwara Patan, Desuri or Roopnagar, Sansari & Sathamba are few of erstwhile princely states of Solanki Rajputs.